Link to Lifetouch for Online Scheduling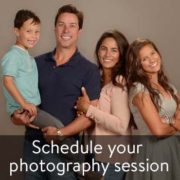 Please note: Sign ups will also be available after each mass
Photography Dates:
Tues, Aug 21 – Sat, Aug 25
Tues, Aug 28 – Sat, Sept 1
Tues, Sept 4 – Sat, Sept 8
Photography Times: 
Weekdays 1 pm – 8 pm
Saturdays 10 am – 5 pm
(Thurs, Sept 6  1 pm- 5:30 pm)
Fr. Leo invites you…
to be a part of Corpus Christi's new church directory that will connect our community and tell our story.
Our last directory was printed 8 YEARS AGO. Our goal is to include everyone.
Each participating family will receive a complimentary 8×10 photograph & printed directory.
For questions regarding scheduling call Lifetouch Scheduling Dept 866-756-0281.
For general questions, please call or email Lillian Buziak at 415.613.8786 or 
lbuziak@gmail.com
.